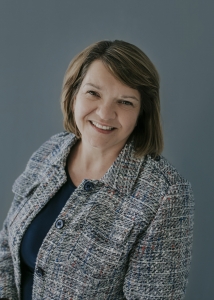 We are pleased to announce the addition of Tamela Sperr to the Strategence Capital team. Tamela is a seasoned financial advisor with a thriving financial advisory practice in Morris, Minnesota. Tamela has 25 years of experience and holds the Certified Financial Planner (CFP)™ designation. She has a bachelor's degree in Business Economics from the University of Minnesota. Prior to 1994, Tamela held various administrative and finance-related positions. She has also been a small business owner, along with her husband Don since 1982.
Tamela and Don have four children, including two daughters adopted from Haiti, and five grandchildren. In her spare time, Tamela enjoys playing with her grandchildren and spending time at the lake.  Tamela is active in the Morris Evangelical Free Church, the Morris Area Chamber, and is on the St. Francis Health Services board of directors.  In 2008, Tamela and Don helped launch the annual Morris "Feed My Starving Children" event.
Morris is located two and a half hours west of Minneapolis and represents a hub of current Strategence corporate and individual clients. Tamela will be integral to our efforts to continue to serve our clients there.
Tamela can be reached by phone at 320.585.1366 and by email at tamela.sperr@strategencecapital.com.